Hey! Look what we found!!!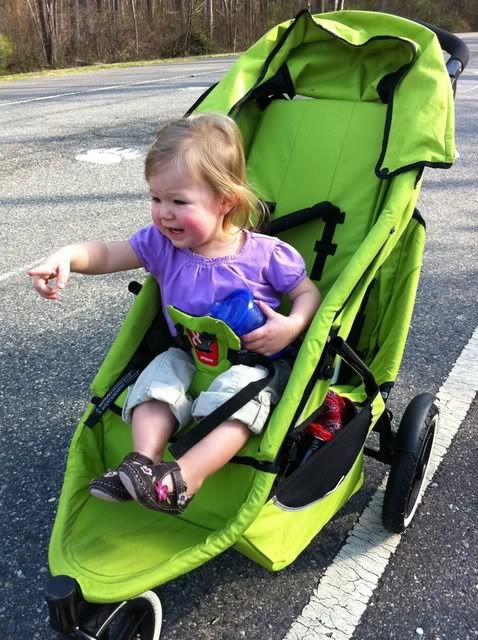 Last Sunday we ventured out to explore the area here....and we found a nice walking/jogging/biking trail only about 15 minutes away. Its called the Great Dismal Swamp Canal Trail, it's an old part of a highway that is no longer used. It's tree lined and beautiful and has a canal that runs along side of it. We had lots of fun running around (ok, I wasn't doing a lot of running, but the other 3 were).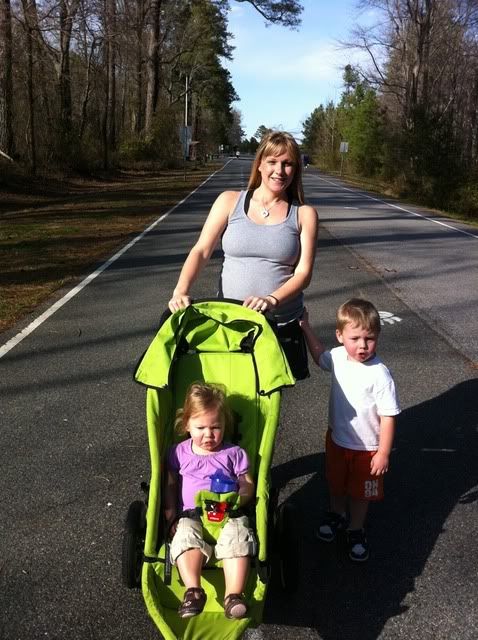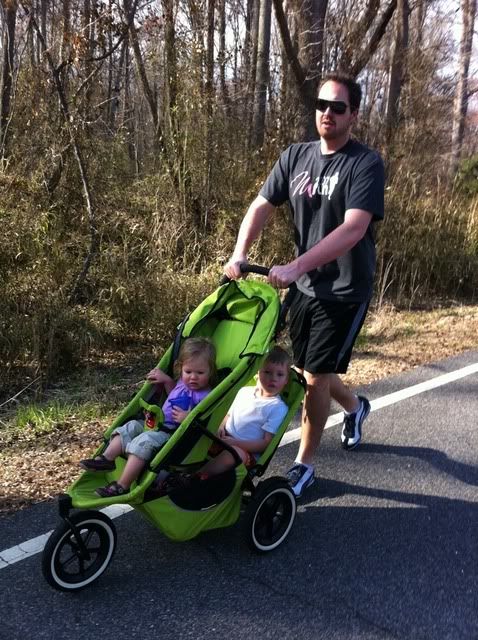 yep, there's the belly. I did try to run to catch up at one point and I'm pretty sure I got laughed at by both Michael and Boden. :)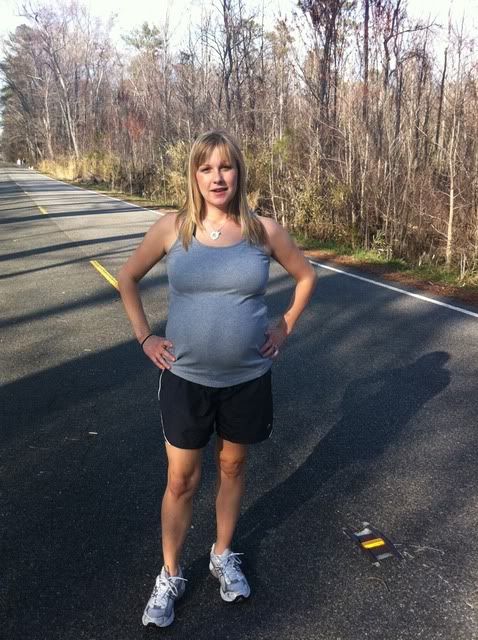 With about 3/4 of a mile left to go, we got the great idea to let Claire out of the stroller so she could get some exercise too. She had lots of fun pushing the stroller, watching the dogs pass by, and pointing to all the birds she saw. It was fun for awhile, but then she refused to have anything to do with the stroller again....and our pace was a little...um..slow. I think we walked 1/2 mile in 45 minutes.
Boden loved chasing Daddy....looking for bears....and finding all kinds of "treasures" along the way.
the closest thing I got to a picture of the kids together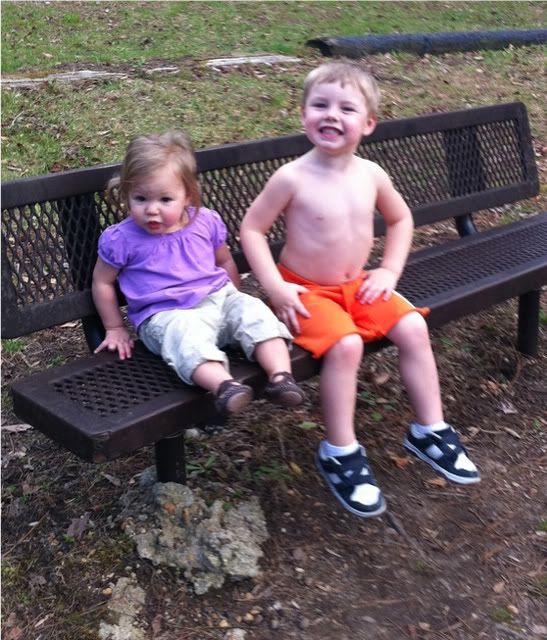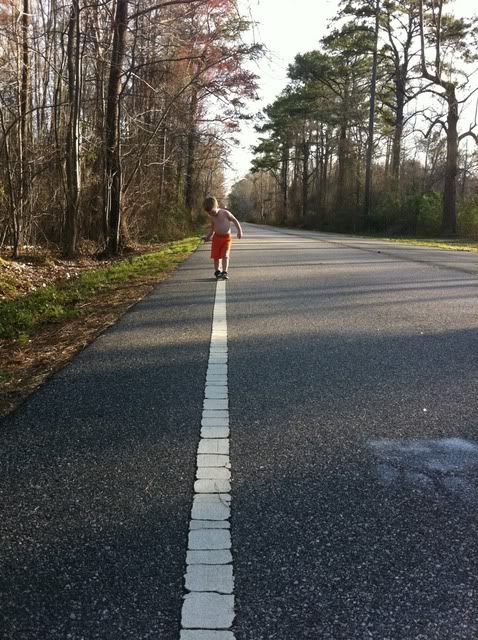 At last....she finally caved in and agreed to let daddy carry her the last tenth of a mile to the car