A few weeks ago we had a beautiful Friday to enjoy at the beach. It was in the upper 70s and sunny and the kids loved the sand!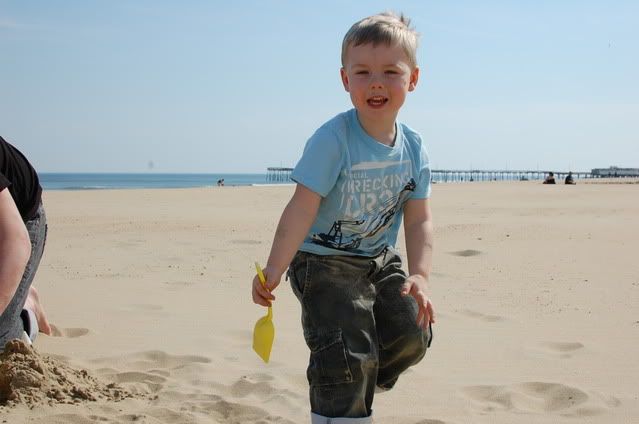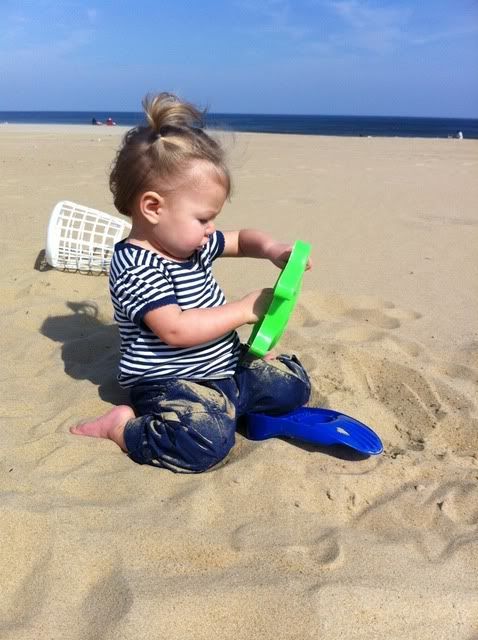 Daddy & Claire buried Boden in the sand....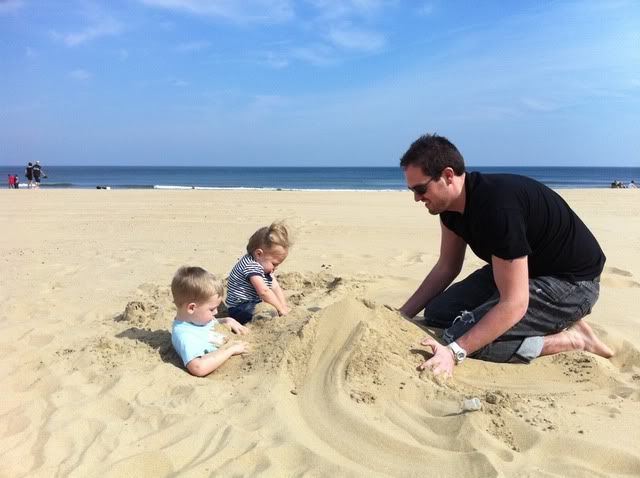 we dug holes with our new sand toys....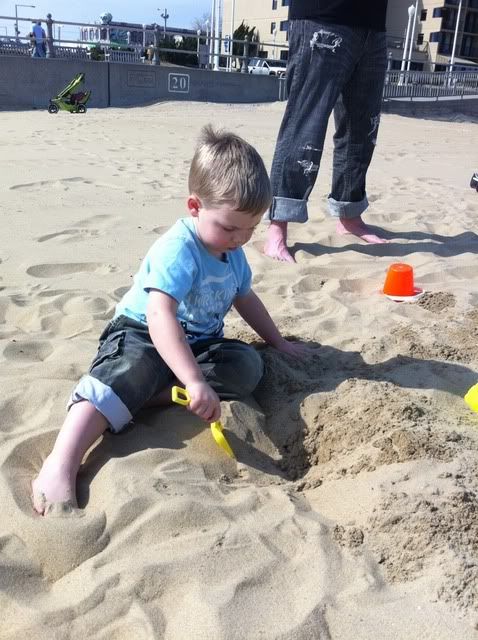 made sand angels....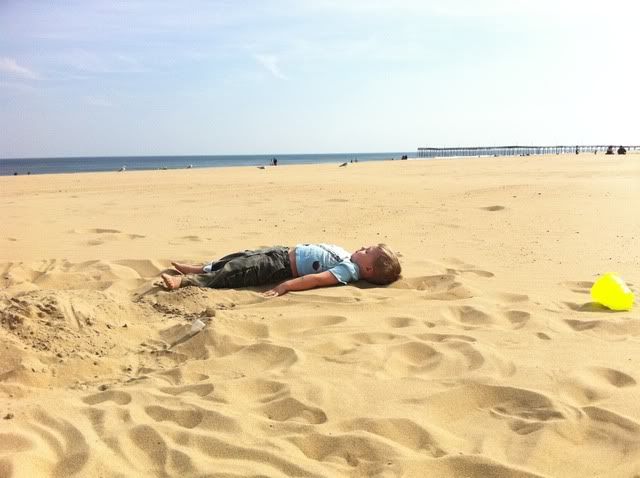 ate some sand... (of course...every kid has to try it at least once, right?)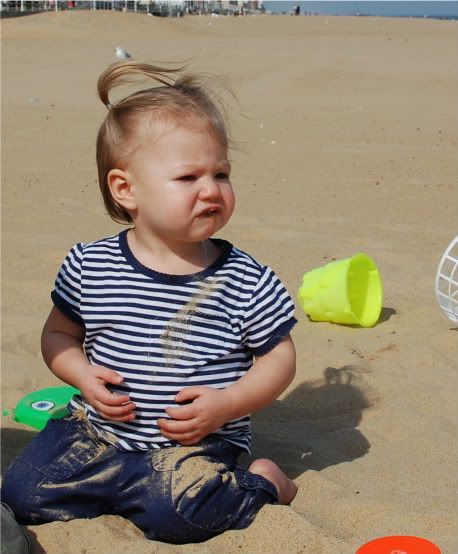 made some sand castles...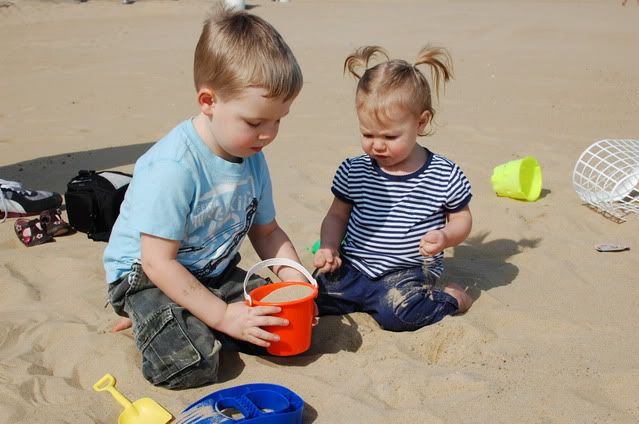 and smashed some sand castles...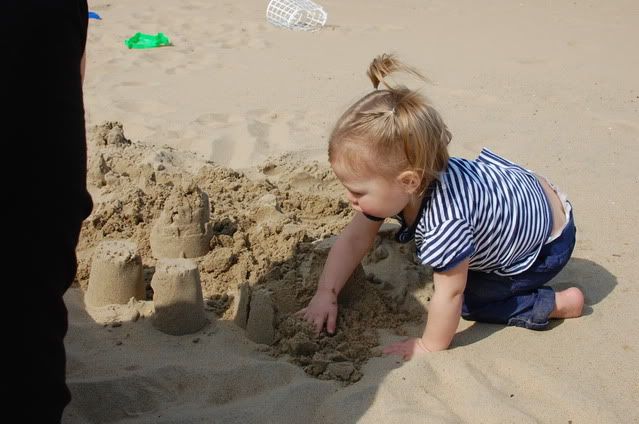 that was clearly Claire's favorite part. She went around and smashed every single one. Thankfully Boden thought it was funny and wasn't upset about it.
and for those of you wondering what I'm looking like these days, we did manage to take a photo. I have been terrible about documenting this pregnancy.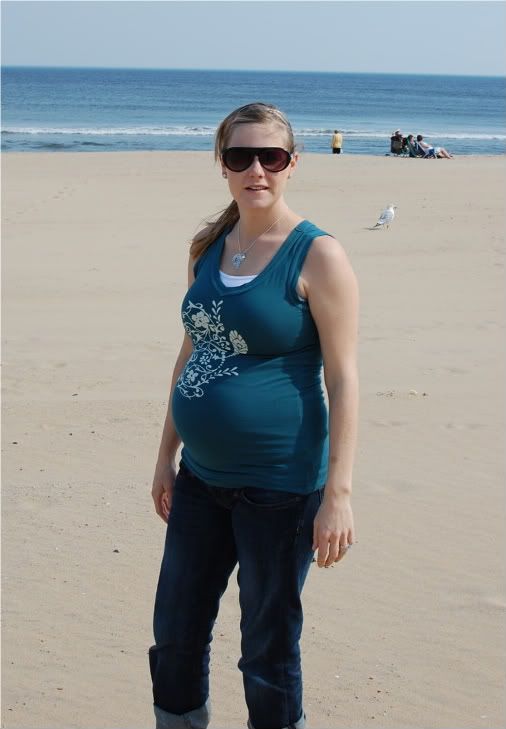 We are excited to be living so close to the beach for the first time in our lives. We really look forward to enjoying it this summer when it gets warmer!