July 15 marked Boden's 4th birthday. Its hard to believe it's been 4 years already. It's been interesting to have Titus - he looks so much like Boden that I'm flooded with vivid memories of Boden's baby days. Some days it feels like it was yesterday, other days it feels so long ago.
To celebrate, we decided to go for a Ferry ride. There is a pedestrian Ferry here that goes between Portsmouth and Norfolk. None of us had been before, so we thought it would be a fun adventure.
leaving Portsmouth - looking towards downtown Norfolk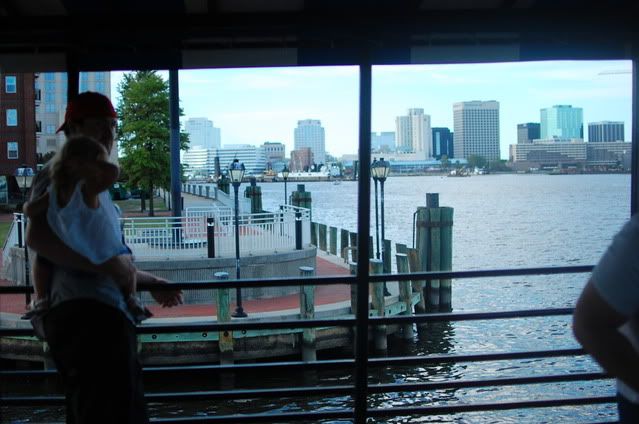 we thought Boden would be excited about riding the boat and seeing the ships...but I think he was a little nervous. I asked him if he wanted to come to the railing and look, but he kept saying "I can see them from here!" He was content to sit on the bench and enjoy the ride.
Claire however was very curious!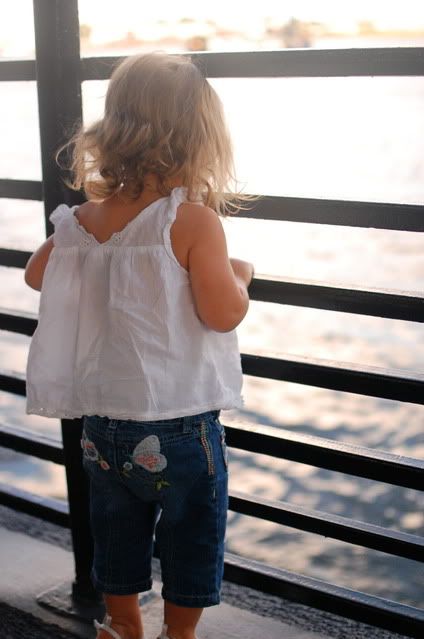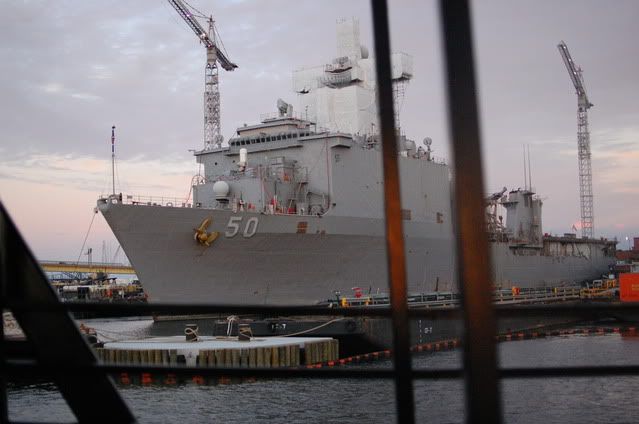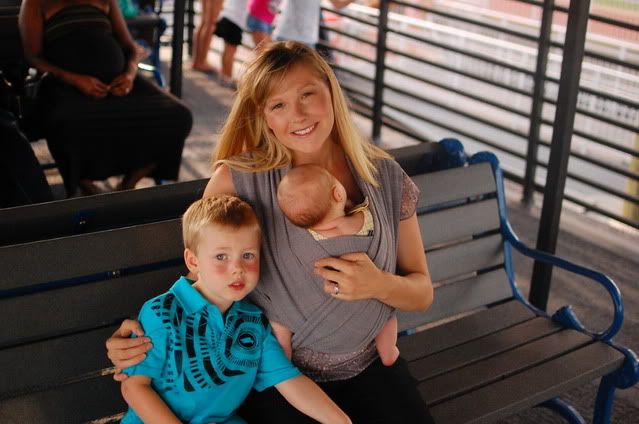 when we arrived in Norfolk we looked for a place to eat dinner. The first thing we saw was Joe's Crab Shack, right on the water, and Boden decided he wanted to eat crab for his birthday dinner. Sounds good to us!
waiting for his crab legs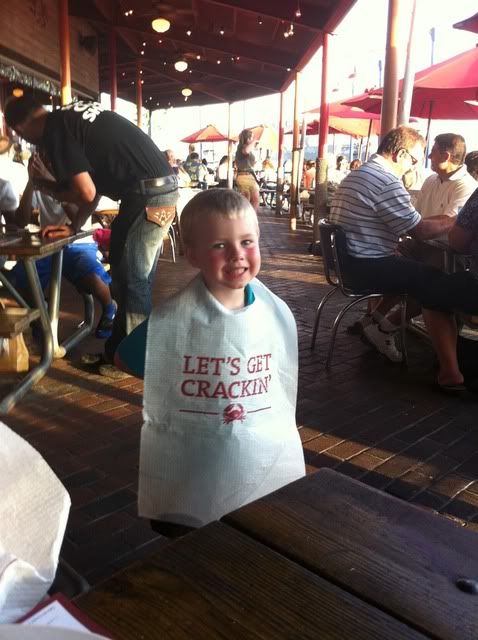 turns out he LOVES crab legs!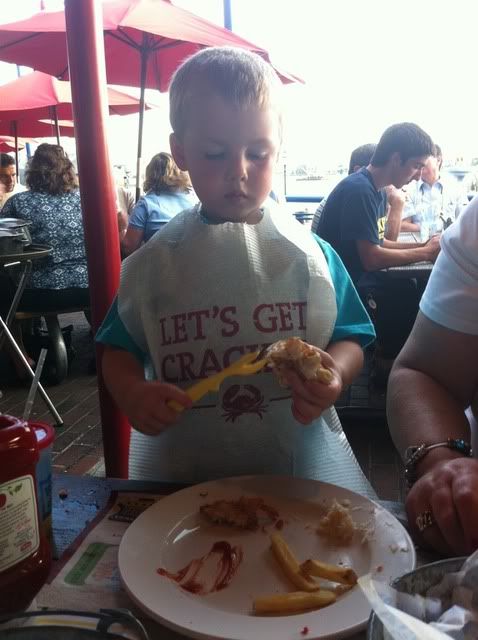 the view was beautiful. I kept trying to take pictures of all boats passing, but the sun was setting right in front of us and it was too bright for my cell phone to get a good shot...and the nikon was tucked away in the stroller, so you'll just have to take my word for it.
I did get a shot from the Ferry as we were leaving Norfolk to head back home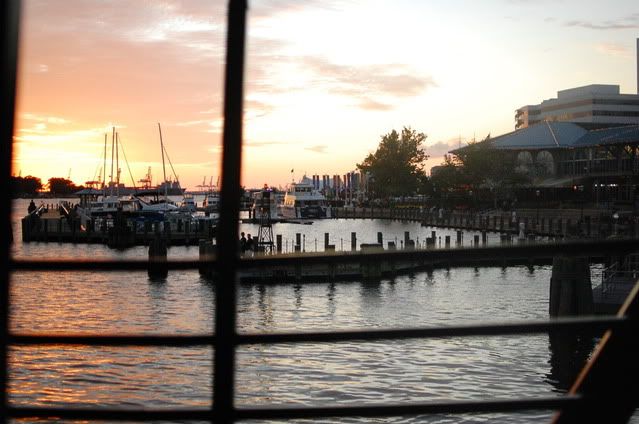 Claire with Daddy & Bubbe watching the Paddlewheel on the back of the Ferry.
Finally a shot of all 5 of us...even if not everyone is looking, I still love it!