Our friends from St Louis, Adam & Jenny came to stay with us at the beginning of March for a week. Adam is a student at Regent and had a week long modular class here, so Jenny and the kids came along and we spent the week wrangling kids and being pregnant together. :) We had a great time playing outside, checking out a new park, and playing on the beach (although we didn't stay long - it was super windy!) Boden and Addie are just about 6 months apart in age and while they love to play together, they also fight like siblings. It made for a fun, but challenging week.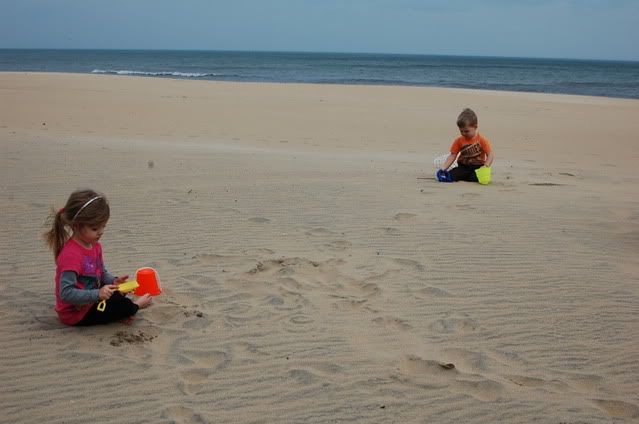 apparently this slide was really fast - the kids would come down in and go flying into the sand...they loved it.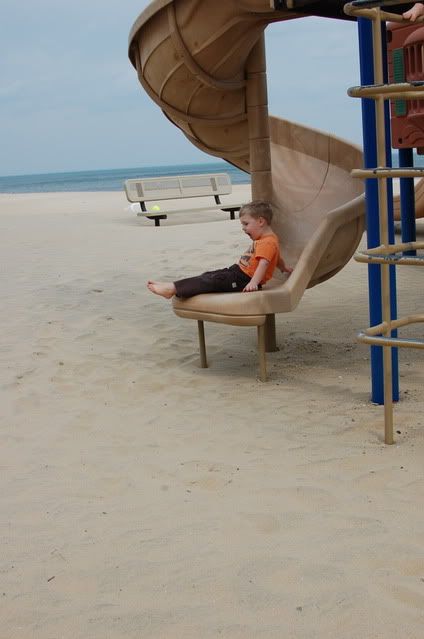 check out the fun playground on the beach (and the adorable pregnant Jenny)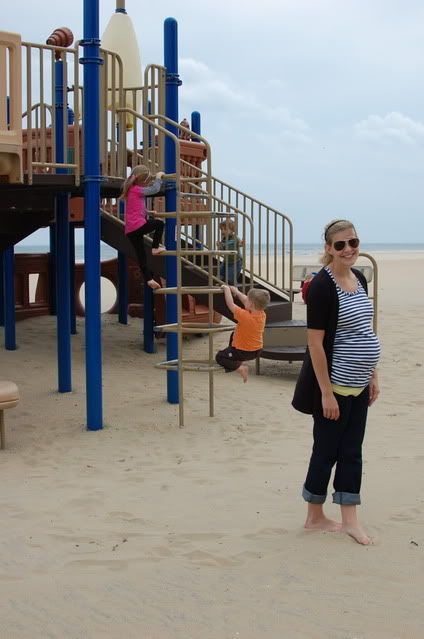 we found another huge, fun playground. Adam met us there after class and brought yummy, sugary drinks for the kids...Claire was in heaven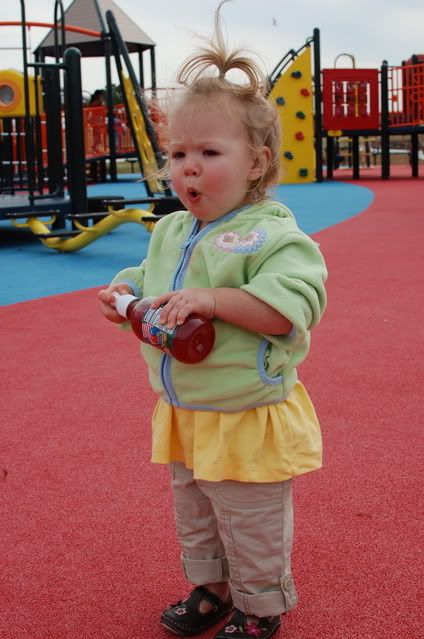 Isn't Thatcher just adorable? Smiling and laughing at his daddy
playing nicely....as long as they each had an equal amount of the same blocks!
we even did a little "school"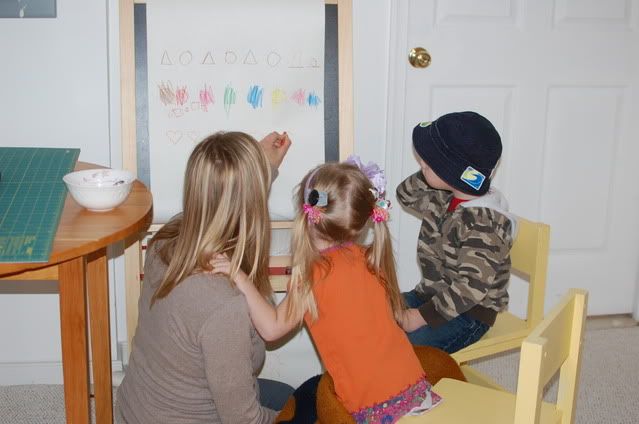 and of course - the new additions coming soon to both families! We are both having little boys due just 1 week apart!