We have had a couple days of some nice weather here. Yesterday, while all our friends and family in the midwest were snowed in and freezeing, we had a 70 degree spring day! I had been a little bummed about missing all the snow, but it only took about 5 mintues of my kids getting to run around outside for that feeling to wear off. Here's what we've been up to: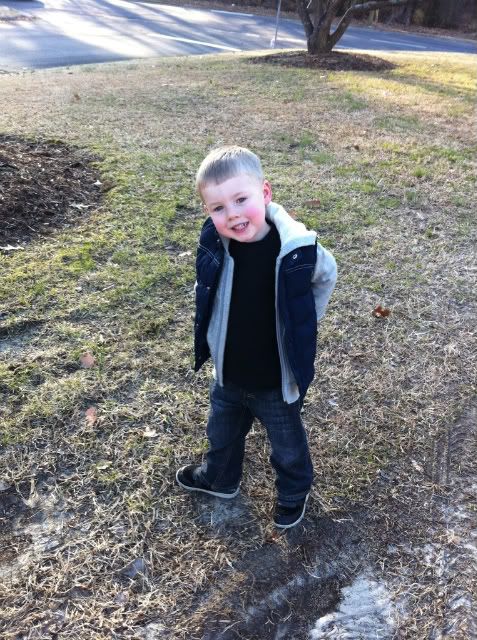 Boden was supposed to be giving Claire a hug...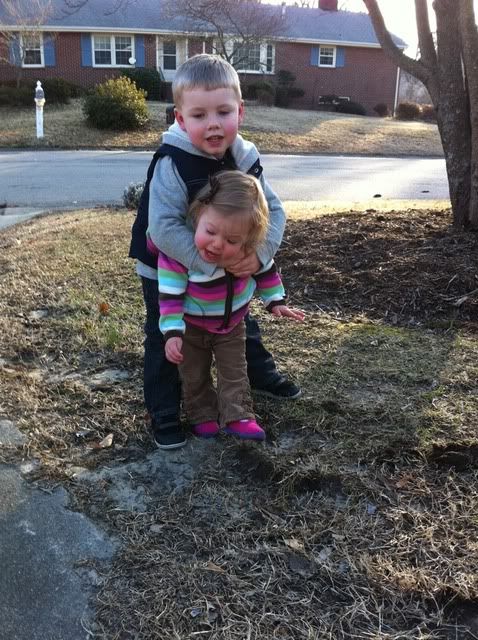 excited to finally get to use his big dump truck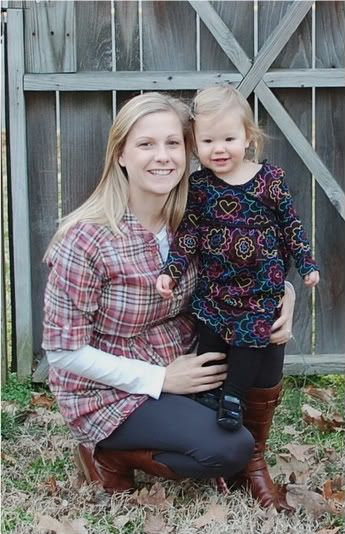 I've also been doing some sewing and sewing planning getting ready for spring, now that I've finally got all my sewing stuff back together. Here's the bubble skirt I mentioned before: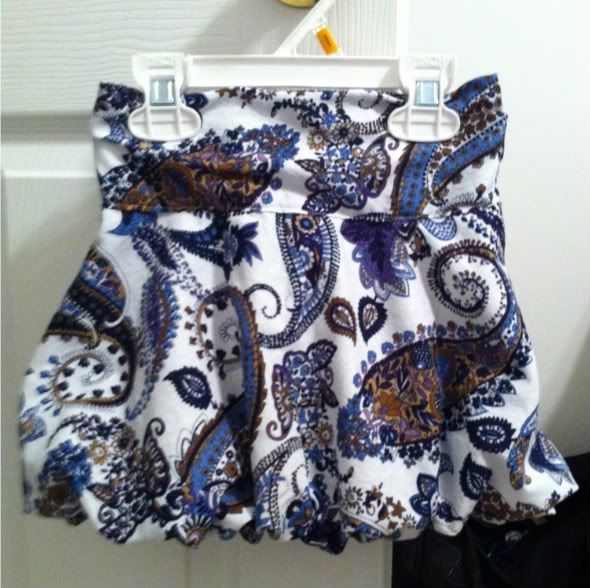 and a cute outfit for my friend Laura's baby girl
This skirt was really easy and fun, it really took less than 2 hrs start to finish - I plan to make a few for Claire for this summer and spring. I got the tutorial from
Prudent Baby
, one of my absolute favorite websites (layer cake skirt tutorial
here
). They have great tutorials for easy sewing projects and tons of other crafty (non-sewing) projects too.
And now, I've got a couple stacks of adorable fabric just begging to be made into spring dresses and skirts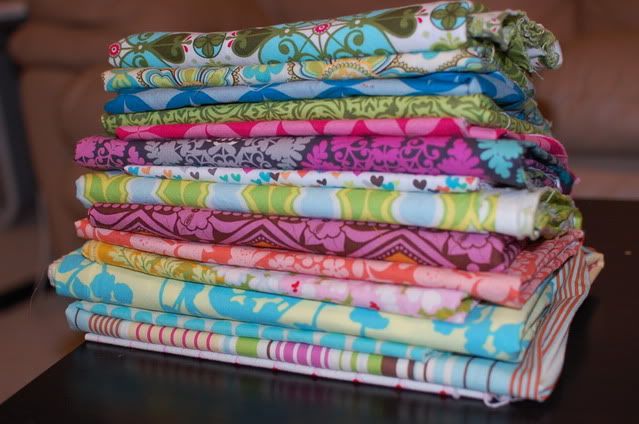 including these fabulous prints my friend Kelly gave me just before I left Missouri.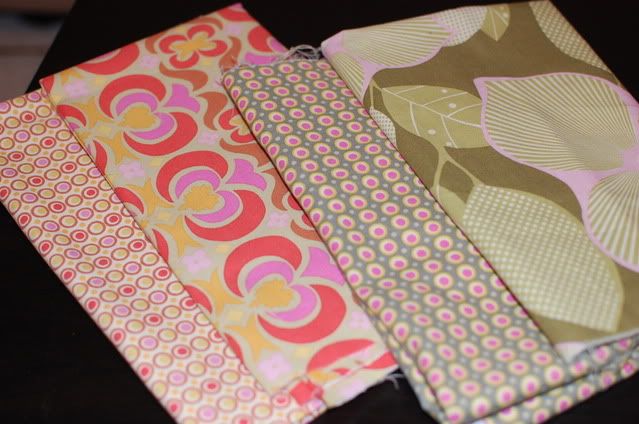 I'm excited to get started! Kelly, I think you need to hop on a plane and come sew with me for a weekend!